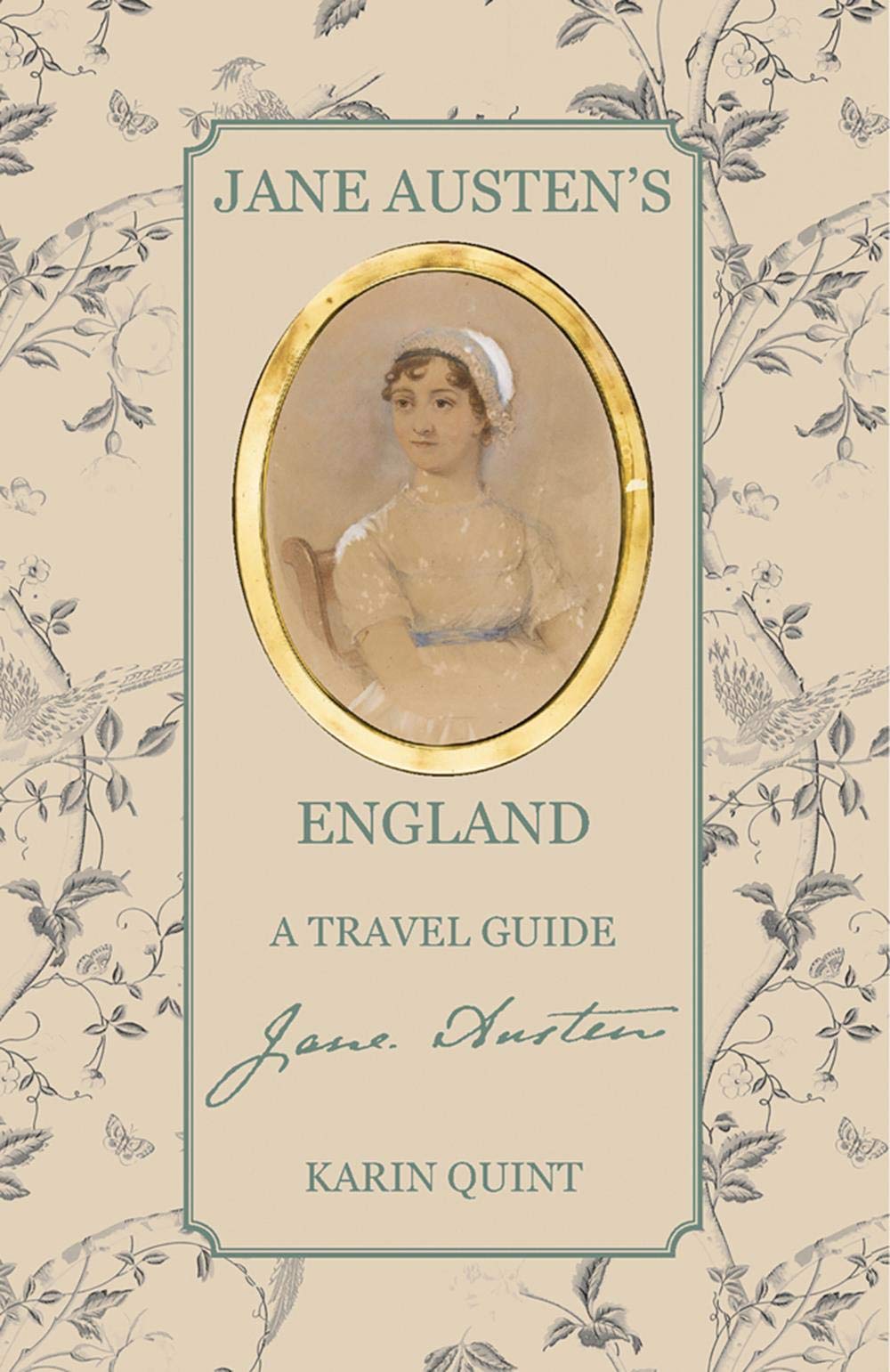 By Karin Quint
Jane Austen's England
A Travel Guide
Walk in Jane Austen's footsteps with this unique travel guide – the first book to explore England in relation to its most beloved Regency author. Rambling across the rolling fields of Hampshire, through the bustling streets of London and around the golden crescents of Bath, Jane Austen's England is the perfect companion for any Janeite planning a pilgrimage.
Locations
Functionally arranged by region, each chapter tracks down the most iconic scenes from both the big and little screen, as well as the key destinations where Jane lived, danced and wrote.
Descriptions
Descriptions of each location are interspersed with biographical anecdotes and local history. Subsections focus on stately homes that have been featured in Austen adaptations.
Information
With a compilation of websites, seasonal opening hours and tour details, this compact book contains everything you need to plan your own Jane Austen tour.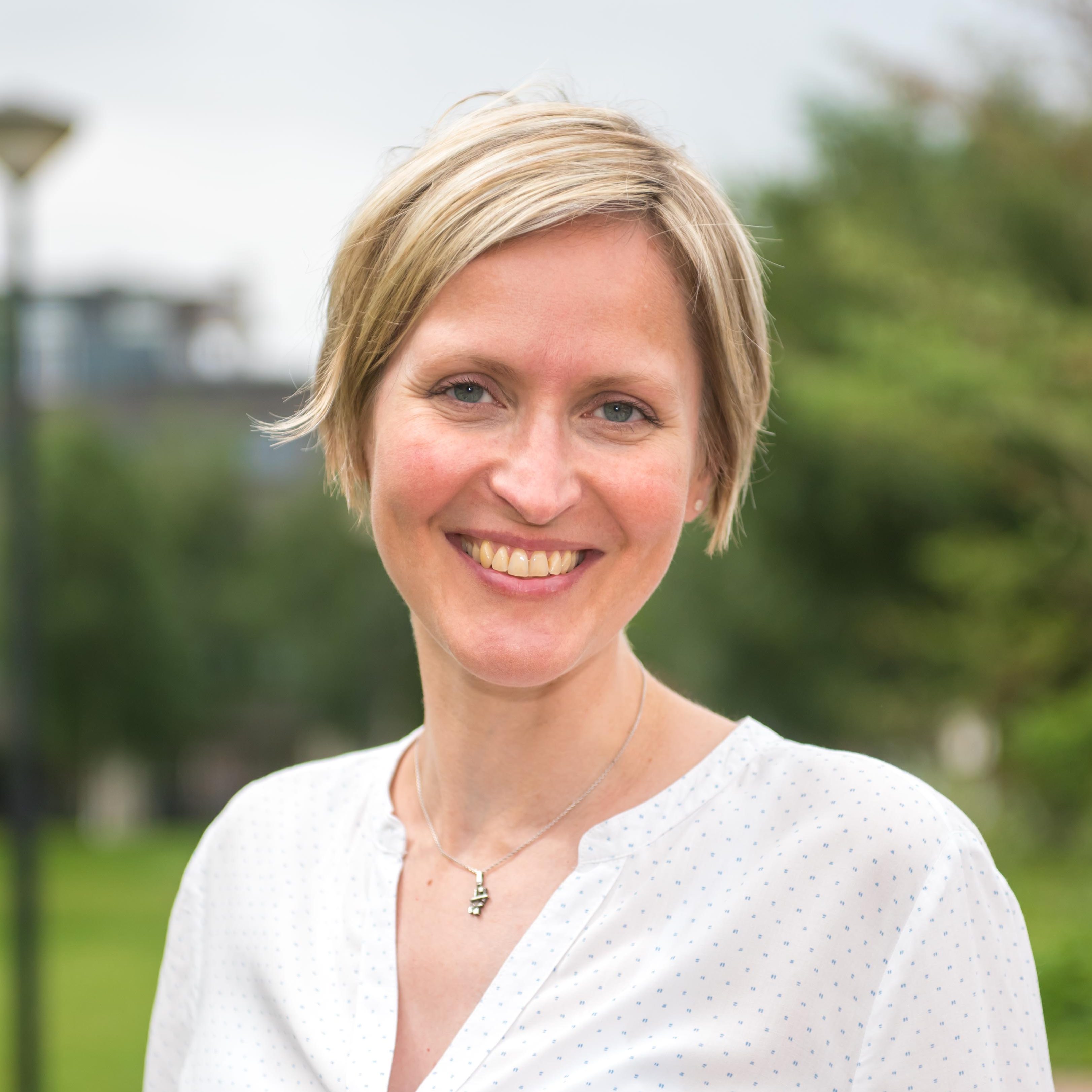 Karin Quint discovered Austen aged 20, when she picked up Pride and Prejudice at a flea market. She later realised that she was reading one of the best-loved novels in English literature, and her obsession only grew from there. As well as being a professional journalist and photographer, Quint is an ambassador for the Jane Austen Literacy Foundation. She has co-written two other travel guides about Wales and Scotland.
Review Jane Austen Society North America (JASNA) newsletter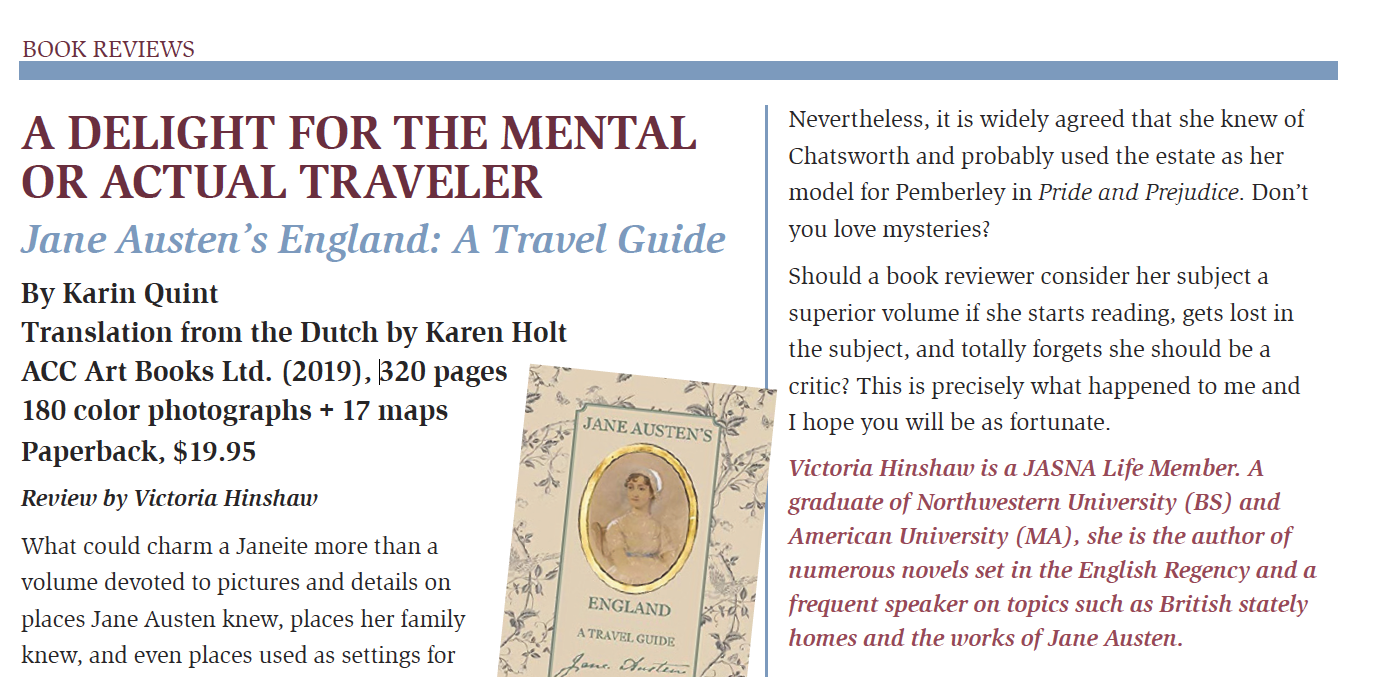 Should a book reviewer consider her subject a superior volume if she starts reading, gets lost in the subject, and totally forgets she should be a critic? This is precisely what happened to me and I hope you will be as fortunate.
– Victoria Hinshaw, reviewer JASNA newsletter
IT IS G.O.R.G.E.O.U.S…!!!!! This book is a must for Janeites and Anglophiles. Both pictures and text are wonderful. It should be a coffee table book!
-Rita L. Watts, All Things Austen
I imagined it to be a great read but it exceeded my expectations by far. It is such an impressive book it ought to be in every book shop and library.
– Diana Shand, Kickstarter backer
This book is a must have for every fan. Because it contains so many biographical facts, it is much more than just a travel guide.
– Monique Christiaan, Jane Austen Society Netherlands